Review text originally ran in the November 30, 2017 issue of Twin Cities Gay Scene magazine.
Halsey recently brought her "Hopeless Fountain Kingdom" arena tour to St. Paul, MN. My husband and I were there covering it for Twin Cities Gay Scene Magazine.
Charli XCX
For an opening act with more Top 40 hits than the headliner, Charli XCX had no pretense. Her set was refreshingly svelte, a fast and fun race through her most notable works. During her #1 Billboard Hot 100 hit "Fancy," Charli left the stage and performed in the audience; including our section, which was a treat. Her bouncing off-the-walls energy during songs like "Boys," "I Love It," and "Boom Clap" really heated up the arena on a cold winter night.
PartyNextDoor
Halsey's second opening act, PartyNextDoor, was the first artist signed to hip-hop icon Drake's OVO Sound record label. Party didn't get the crowd reaction Charli XCX did, but his music did a better job priming the audience for Halsey's more mid-tempo, urban set; much of the latest Halsey album Hopeless Fountain Kingdom sounds Drake-inspired.
Halsey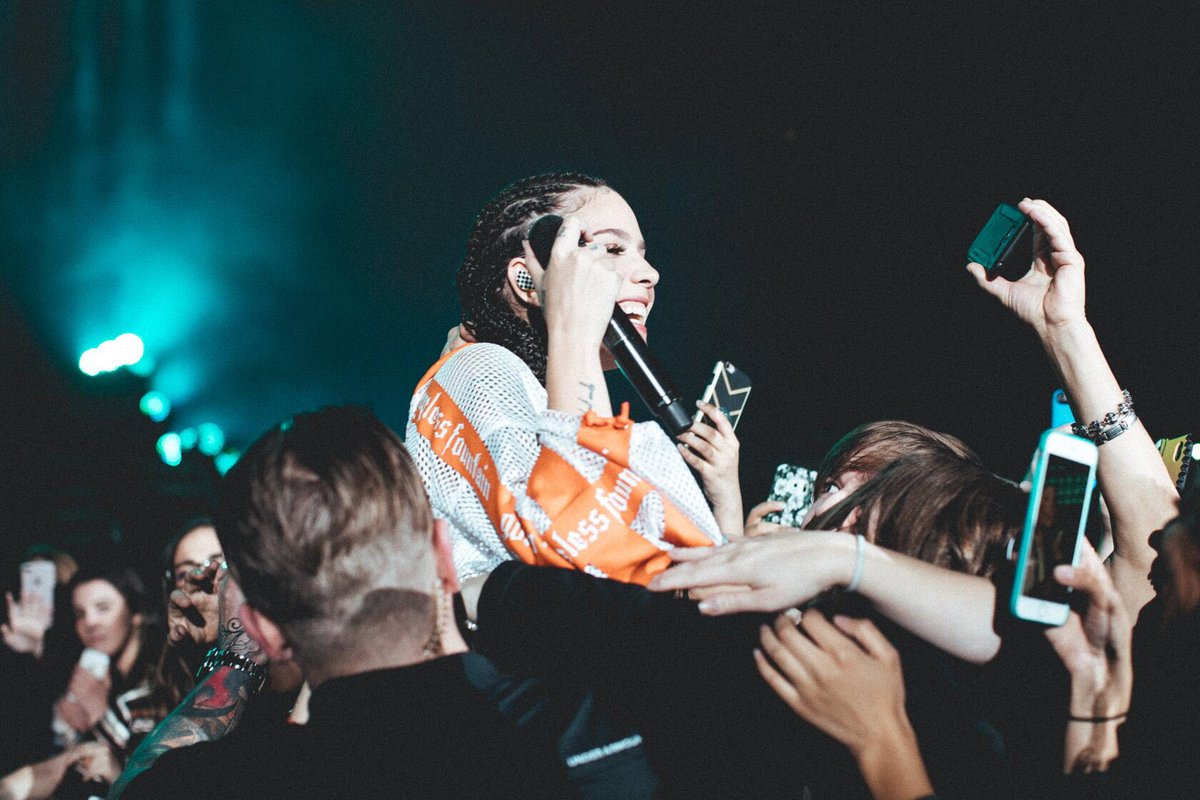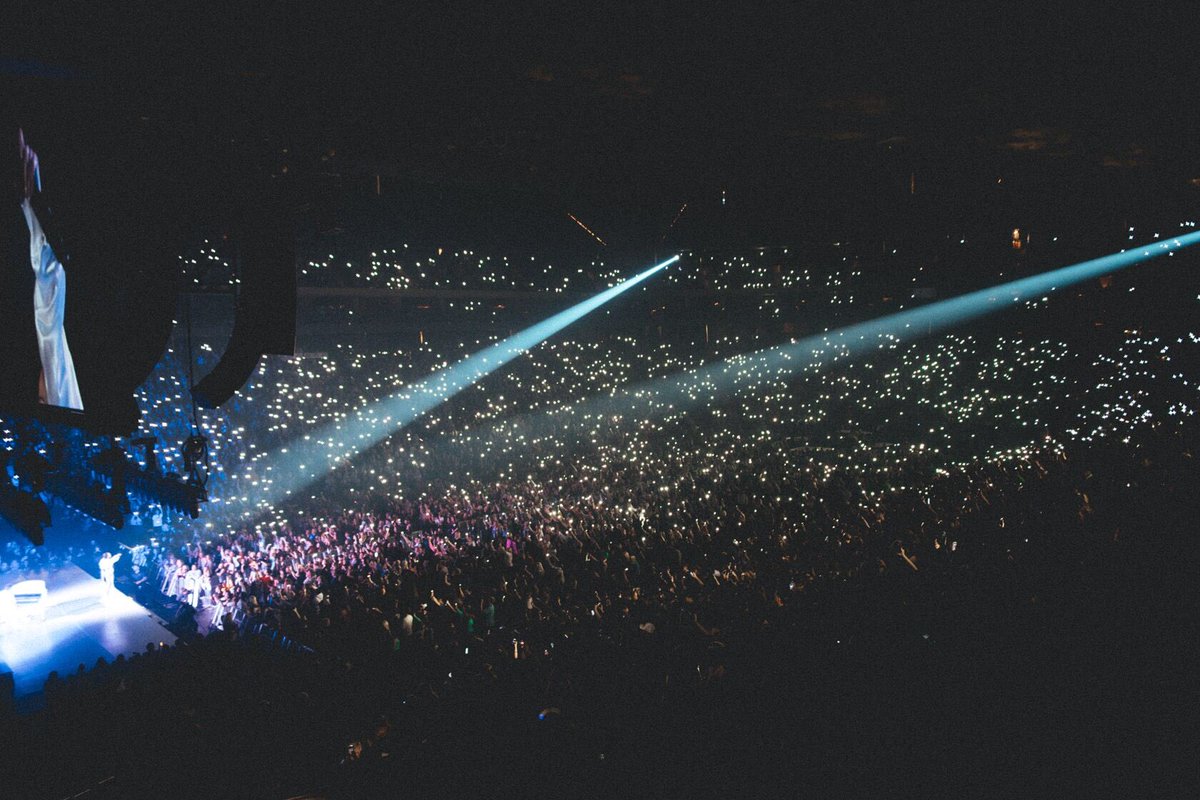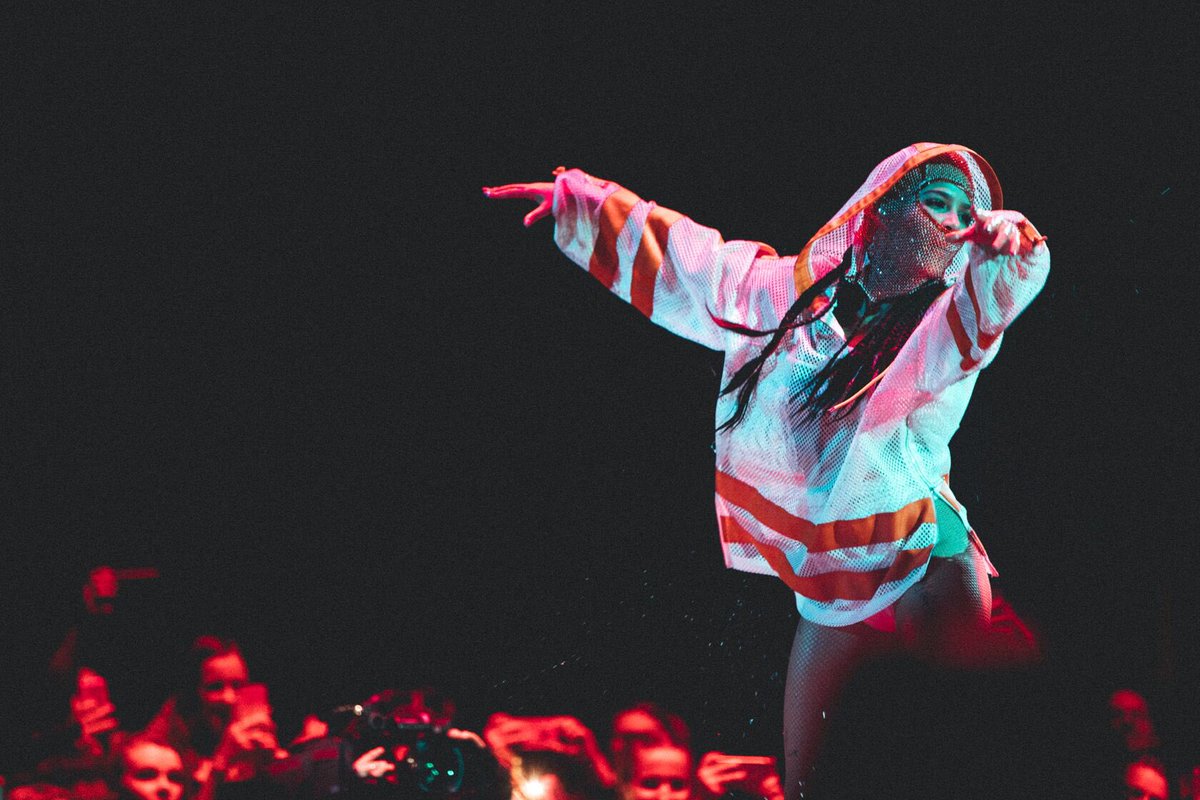 Halsey opened with "Eyes Closed," a slinky pop-R&B hybrid with candid lyrics about her bisexuality. It served as an apt introduction to the full functionality of her impression stage, which was framed by two gigantic 4K UHD monitors. The main feature, however, was a giant staircase covered in colorful LED screens.
Early on, Halsey declared the show an LGBT safe space. This is common practice at the more progressive pop diva shows, but Halsey paid tribute to her fellow LGBT the entire night through her tour visuals.
During "Strangers," her 4K displays played gorgeous visuals of lesbian, gay, bisexual, and trans couples kissing. Played at a dizzyingly fast pace, the visuals blurred those identity lines until you only saw humans kissing humans. It was a beautiful and affecting number.
In a decade of Kardashian-Jenner excess, simplicity is jarring. Halsey's show only featured one single dancer. Every arena tour-level pop star has a fleet of dancers, so this was an unexpected move… and it paid off. Their dynamic was personal, well-choreographed, and deeply thrilling to watch.
A personal connection the audience was clearly important to Halsey. Just as her idol Lady Gaga continues a personalized Twin Cities narrative each visit, Halsey spoke of her past Twin Cities stops in a romanticized way.
It worked, as the audience was one of the loudest and most engaged I've seen at Xcel Energy Center. This was especially impressive considering the upper level "nosebleed"-type seats were not utilized that evening. The more intimate crowd was almost entirely comprised of cult like super fans, who knew every word to every song.
Midway through her set, Halsey revealed that the crowd had been deliberately split in reference to her Hopeless Fountain Kingdom's Romeo & Juliet-inspired plot line. It seemed like an intentional nod to how divided America is in 2017.
This set up allowed Halsey to symbolically unite the crowd as we sang along to fan favorites like "Now or Never," "Colors," and an emotional piano rendition of her #1 Billboard Hot 100 hit with The Chainsmokers, "Closer."
With its simple yet impressive staging and execution, Halsey's "Hopeless Fountain Kingdom Tour" is a highly-recommended night for fans and members of the general public alike.
Bonus Blurb
Local Vine legend Gavin was there. His uncle Nick Mastodon published his meet and greet photos with Halsey! The adorable meet and greet made a big splash across Twitter and even made headlines with digital platforms like PopBuzz.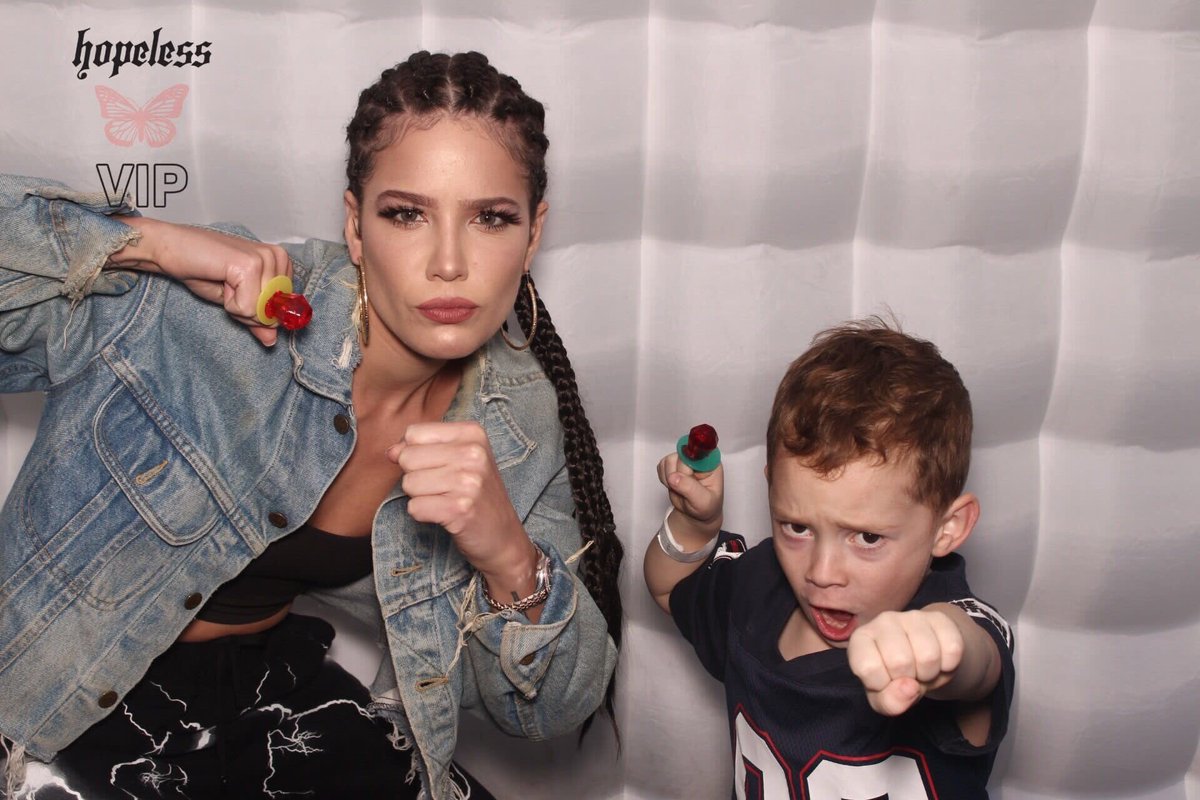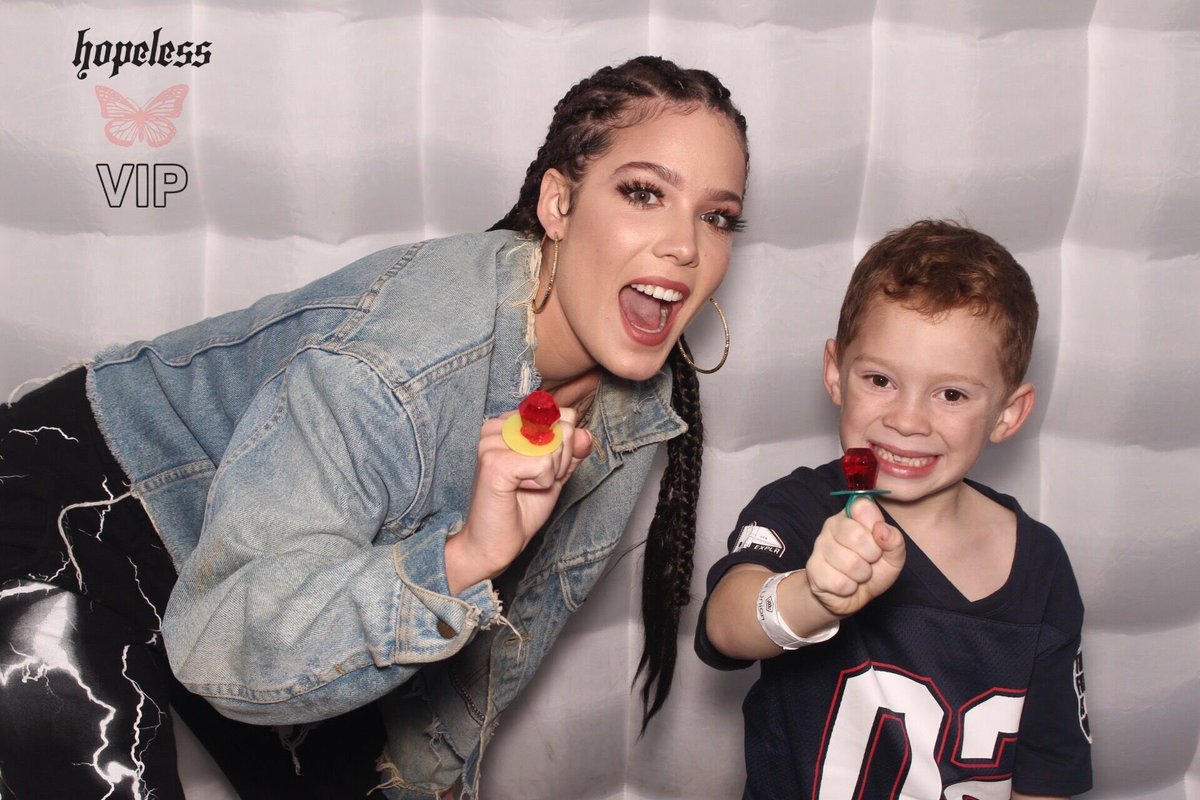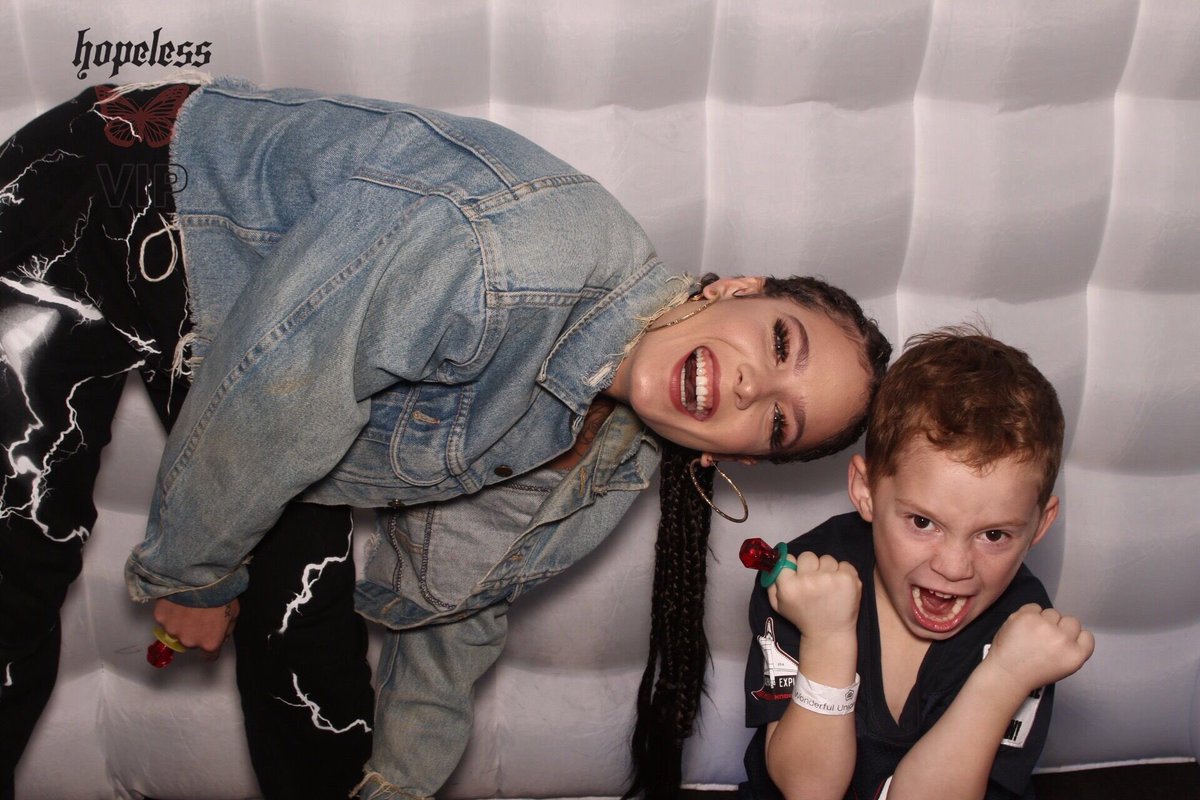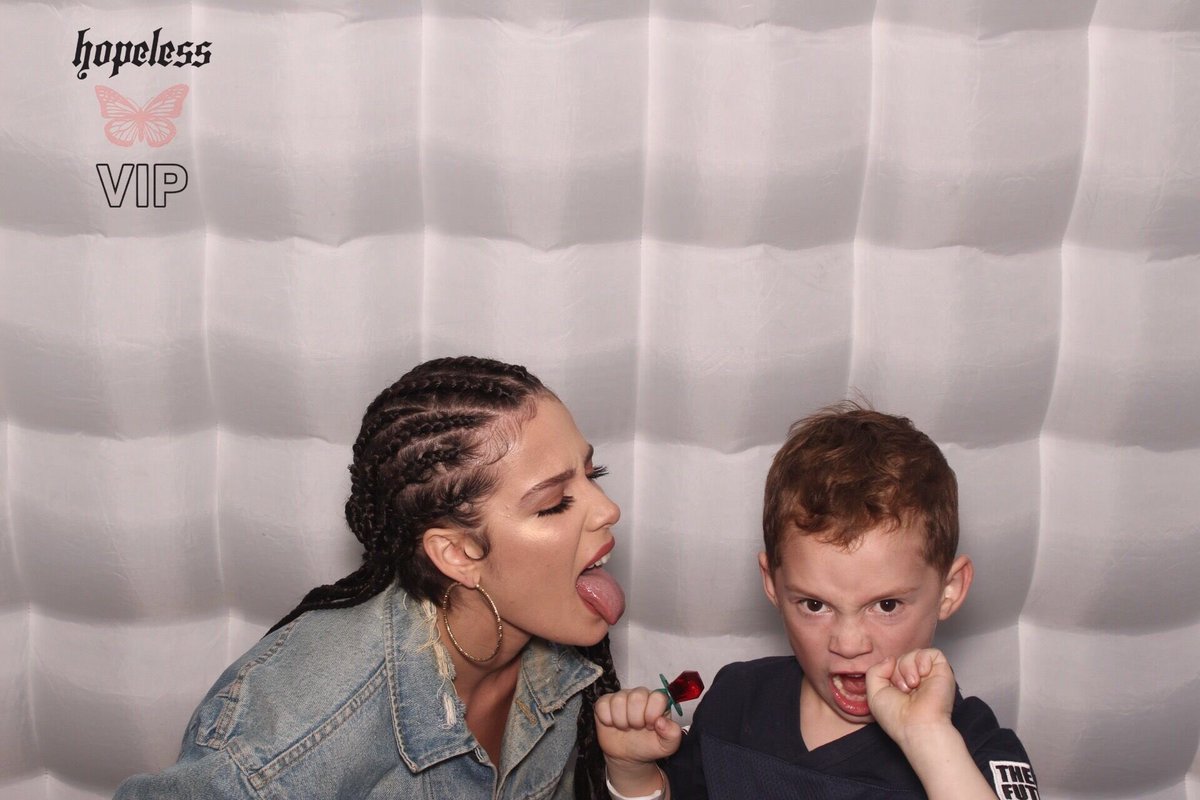 Images: Nick Mastodon / LIVE NATION
What's your favorite Halsey song? Tweet, Snap, or Facebook message me: @DerekPlease